40" Forever Pet Beds (Waterproof)
$134.99
Back to School Sale Save an extra 25% off at checkout »
Sale

• Save
NEW! Waterproof cover design provides protection to top and bottom.
Give your dog the best rest of their life with CordaRoy's Forever Pet Beds. If you've been searching for a dog couch or bed that will get your pup's tail wagging, look no further. Your dog is a member of the family, so it's important to provide them with the very best. Our pet beds can help you do precisely that. Designed to make every rest a luxurious experience for your canine companion, your dog will love their new CordaRoy's pet couch. 
Simple design: We keep it simple with our pet beds so you and your pet can both rest easy. Whether you have a toy breed, sporting breed, or somewhere in between, this versatile bed is equipped to support any type of canine. Depending on your pet's size and weight, you can add or remove stuffing to customize your pet's bed to support their own individual needs. 
Fabrics: The moment your pet's CordaRoy's bed arrives, you'll be able to feel the difference in our fabrics.
Polyfoam stuffing: Each product is packed with ten inches of polyurethane foam--the same foam that pole vaulters trust their lives to. We already know your pet will love it. Because this product is made from 100% polyfoam, it won't compress over time. Our pet beds' durability is just one of the many things that set us apart. In fact, you can expect your pet to enjoy this bed for years to come. We're proud to feature a lifetime warranty since 1998.
Zippers: Our products are created using extra-long, American-made YKK zippers. Because the zipper travels halfway around the outside of the cover, removing it is quick and easy. That means when it's time to throw your dog's bed in the wash, taking the cover off is as simple as counting to three. The best part? You can clean your pet bed outer cover in the washing machine--just like you would your favorite pair of jeans. That means that your pet's bed will always look (and smell!) brand new. Now that's what we call a win!
Wash/Dry Covers: Machine wash your outer cover just like you would your favorite pair of jeans. 
Inner liner: The durable inner lining of our dog bed also features a child-safe zipper that will allow you access if you need to add or take away stuffing, depending on your pet's weight. Or, if you want to replace your stuffing altogether after years of use, you can certainly do that, too.
Choose Your Color: The Forever Pet Bed comes in a variety of colors, so you can choose one that works best for your space. Our pet couch was created to look and feel great, so it will be an excellent asset to any room--just ask your dog.
Show How Much You Care: There's no better way to show your dog how much you care about them than by providing them with a CordaRoy's pet bed. The moment your pup's bed comes out of the packaging, expect them to be hooked. With extra supportive foam and luxurious materials, the CordaRoy's Forever Pet Bed will revolutionize the way your dog sleeps.
Product Dimensions: 40 in. X 40 in. X 10 in.
Insert Dimensions: 40 in. X 40 in. X 10 in.
Product Weight: 15 lbs
Box Dimensions: 17in. X 16 in. X 17 in. (Vacuum packed)
Package Weight: 16.2 lbs
Contents: (1) 40" Pet Bed Cover, (1) 40" Pet Bed Insert
You can absolutely return it. We want you to be 100% thrilled with your purchase and we understand that sometimes it just doesn't work out. Submit a return request within 30 days of receipt and we'll be happy to help. 
Call 352-332-1837 or customerservice@cordaroys.com
INTERNATIONAL RETURNS:
All return shipping costs are to be paid by the customer.
Touch n' Feel
You'll love the feelin
Convenient
Machine Washable Cover
Customer Reviews
98
reviewers would recommend this product
Write a Review
Ask a Question
07/27/2022
Genevieve C.

United States
I recommend this product
Dogs love them
We moved and had to get rid of our "dog couch" and wanted to ensure our dogs didn't try to take over our leather couch that they left to us largely because they had their own. I bought two CordaRoy dog beds--one large and one medium for our two 55-60 lb dogs. It took a few days and some human demonstrations, but they both seem to like the beds a lot and they alternate between the two sizes. The medium is definitely more puffy. I had initially imagined the large would be for our 15-year-old dog, who is a bit less contained and dexterous than he once was, but it's turning out that both dogs use both beds, and the medium one probably has more support overall, so he's been using that one quite a bit. I wish they were a bit more portable, because so far the only short-coming I can see is that they would take up most of the car if we tried to travel with them!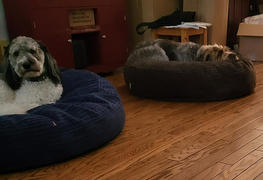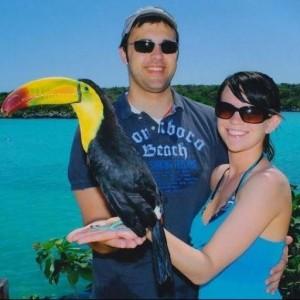 HM
07/21/2022
Heather M.

United States
I recommend this product
Very nice bed
Very nice bed, but it was not as stuffed as I was expecting when it arrived. I see there's an option to purchase more stuffing, but wish it just came with alittle more for the price.
Hi Heather! We can send a little extra to you, I'll have our team reach out. If you could send a photo to us of the dog bed, this will help us determine how much additional foam you'll need :)
07/21/2022
Jeff P.

United States
07/21/2022
Sarah P.

United States
I recommend this product
Worth the money.
My dogs love these beds. We have a full size bean bag that my dogs took over years ago and occasionally try to push each other off for it. So we decided to get the dogs beds and they love absolutely love them. We still don't get the bean bag back but now I have 3 beds, including the bean bag, and they now each have their own beds.
07/20/2022
Ronald C.

United States
I recommend this product
Wonderful bed!
We ordered two of these. For two complete opposite dogs: A greyhound and a Basset hound. They both absolutely love them! They are extremely well made and super easy to clean. We will be ordering more for other rooms in the house asap!