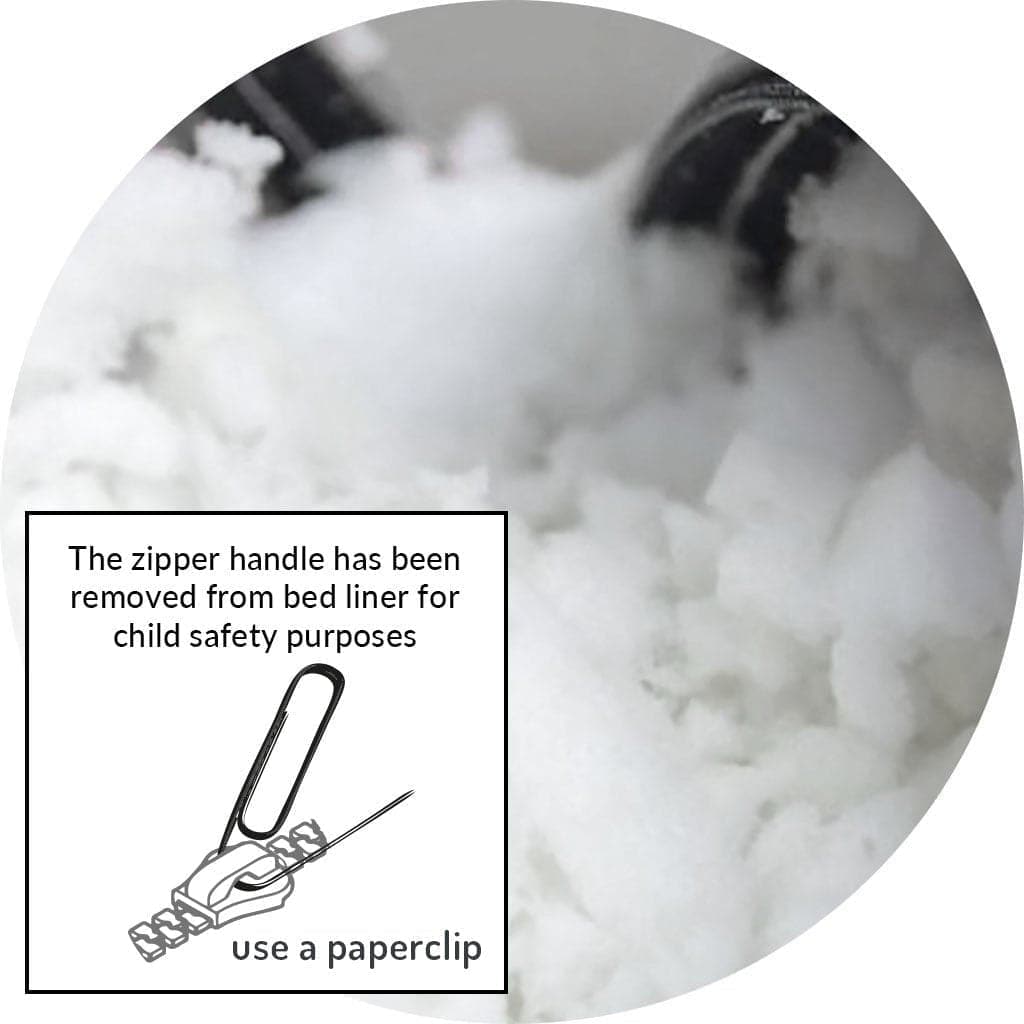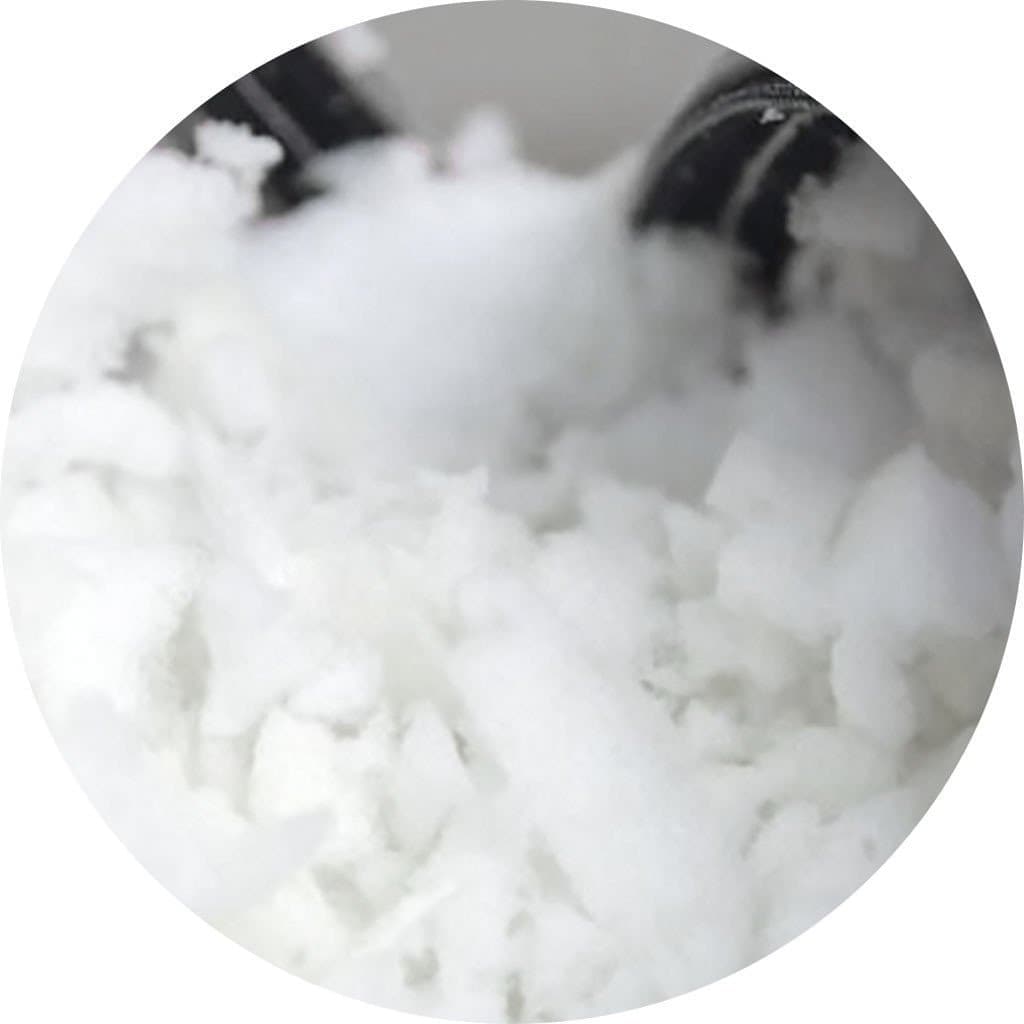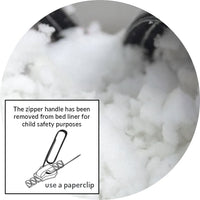 This is just to add a little boost to your insert, not to be used as replacement foam. If you need replacement foam see Bed Only for the size chair you have.
Weight: 6-7 lbs
Adjusting the firmness of your CordaRoys product is quick and easy. Just follow the steps below and, as always, call or email us if you need any assistance.
1-352-332-1837  customerservice@cordaroys.com 
Don't forget you'll need a paperclip to open the liner - we remove the zipper pull for child safety.

Once opened, place the booster pack in and zip liner closed. 
Discard plastic bag and remove paperclip. 
Fluff the polyfoam until all lumps are gone. Allow at least 24 hours for the polyfoam to fully expand.
​